Printing
Printing the Workspace
Do one of the following to display the Print dialog:
Specify the print quality
You can choose the quality and size of the printed image in the Print dialog.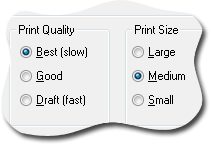 The enlarged printouts, below, show the smoother edges in the higher quality printouts. The slight downside of the higher quality printouts is they print slower.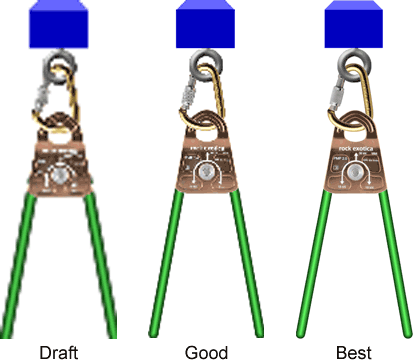 Select the print orientation
Desktop Publishing
To create the highest quality printouts:
Optionally, you can use the Save Image command on the Home toolbar to save the workspace as png image file. Selecting No when asked if you want the png file to have a transparent background will create the highest resolution image.
Watch a video about using the clipboard and copying images into Word and PowerPoint
To get better printouts
The size of the printout is based on the Print Size selection in the Print dialog. The zoom settings do not change the size of the printout.
Learn how to copy systems to PowerPoint.
Learn how to save the workspace as an image file.
For additional printing control (e.g., to more precisely control the size of the printout), use the clipboard commands to copy a large image. Then paste the image into Microsoft Word (or another program that supports graphic printing). You can then use Word's commands to resize and print the image.